One Week and Counting….
Join the FOCF LuRong Challenge Team!
WITHOUT CHALLENGE, THERE IS NO CHANGE….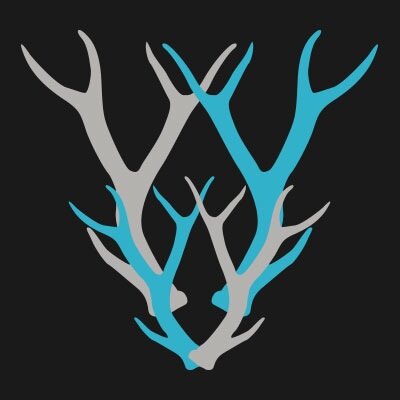 The 2014 LuRong Living Paleo Challenge is for anyone with a heartbeat, who dares to think that they can improve and be better tomorrow than they are today.
Without Challenge there is No Change. The Challenge was developed to be just that: a challenge for a complete spectrum of people. We all have a different story, different skill levels, and various nutritional backgrounds. Knowing that we are a diverse community, the Challenge was built to accommodate anyone who is serious about their health or performance.
The Challenge provides 10 WODS, each with 3 Skill Level options so you are sure to find a challenging workout that is appropriate for your experience level. That means if you are brand new to CrossFit, you will be fine and there is no need to be intimidated. This also means that if you were CrossFitting before there was a Reebok Nano, you will be physically challenged to reach the next level.
"Who doesn't want to be in the best shape of their life? The 2014 LuRong Living Paleo Challenge is a great way to start the journey of good choices in health and body transformation."- Lurong Living Ambassador, 3-Time Games Athlete, and Affiliate Owner Daniel Tyminski
Changing you dietary habits goes beyond looking better in the mirror. While that is a fine goal, there is more at stake than just your physical appearance. Every aspect of our health and performance is traced back to your diet. Taking part in the 8 week Challenge will not only give you the tips and resources to change your lifestyle, but it also gives your body a much needed 'reset' from all the processed foods, artificial ingredients, sugar, and junk that are staples of the modern American diet.
Taking proactive steps to your health now is an investment to your future and the future of your family. Last year we heard countless stories about how entire families were transformed due to just one person in the family participating in the Challenge. Results are contagious. If we are honest with ourselves, we know a change needs to be made. The problem is that we seldom know where to start.  Now you do. Start with the LuRong Living Paleo Challenge.
 If you still have some questions or doubts, here are some more thoughts to consider:
Think you are a fire breather? Challenge accepted and it is time to prove it to the nation. See how you match up. There are plenty of prizes awarded for performance.
Brand new to CrossFit or never tried it? No worries, we provide 3 skill levels for every Challenge Workout. Also the scoring system involves Diet, Performance, Body Composition Improvements (included body measurements and weight), Performance Improvement, and other components like tracking personal goals. It is really anybody's crown to win.
Didn't Paleo play Soccer? No we aren't talking about the soccer star Pele. But if you are new to the Paleo diet that's ok, we will provide education, tips, resources, and community support to help you make it through the challenge. You might even fall in love with real food for the first time.
Afraid of Commitment? Well, we can't promise that this Challenge will be easy. In fact, it will be tough. Only the best things in life are worth fighting for, and we believe you and your health are worth fighting for.
Don't believe change is possible? We don't blame you if you have been discouraged by yo-yo dieting, or plans that never produced lasting results. The difference with this Challenge is that you will actually learn how to establish a new lifestyle, not just a phase diet. At the end of the Challenge our goal is for you to be better educated, equipped, encouraged, and inspired to keep the positive changes going. Remember, our system is proven to create results. Last year's stats and testimonials are the evidence. In addition, when you stay dedicated to a strict Paleo Diet, you give your body a chance to reset and start clean from the years of junk that we have filled our bodies with. Finally, you don't have to do this alone. Make sure you have the help of your fellow gym members and compete together.
What will my Non-CrossFit friends think? Don't take this Challenge for someone else. Do it for you, because you deserve the opportunity to experience a better version of yourself.  Besides, what they think at the end of the challenge (once they see your results) is way more important than what they think now. You might be surprised at how much you will influence someone else's life by being a living example.
Not sure if you are going to win any prizes? Well, that just wouldn't be right. On top of having access to the entire Challenge Platform and experiencing improvements in your performance and body composition, everyone who competes will receive an Exclusive and Limited Edition Lurong Living Paleo Challenge T-Shirt. This will likely be your new favorite comfortable CrossFit T-shirt. Wear if proudly as a symbol of your accomplishment.
It is only when you exercise your right to choose that you can also exercise your right to change!
Article courtesy of: https://www.lurongliving.com/challenge/blog/challenge-info/the-challenge-is-for-everyone