FallOut CrossFit Winter Gear Collection! Time to Order!
The 2014 Winter Collection is ready to order!
* SWEATSHIRTS *
* T-SHIRTS *
* LADIES TANKS *
* KIDS TEES *
You will place your order online at Create My Tee.
You will be prompted to create your own account and upon completion you will then be able to select your gear options. All prices displayed included taxes, shipping and handling. Items will be shipped to FOCF.
—————————————–
T-Shirt Option #1 – Next Level CVC T-Shirt, in Midnight Navy
$25.00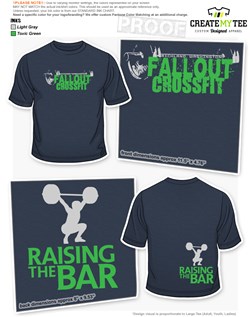 T-Shirt Option #2 – Next Level Burnout V-cut, in Black
$25.00
*please note, as this is a 'burnout' t-shirt, the shirt can only be run through the press one time…thus resulting in a true 'vintage' look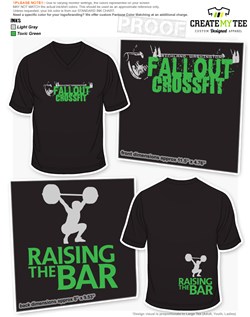 Ladies' Tank Top – Next Level Ladies' Tri-Blend Racerback Tank Top, in Vintage Pink
$25.00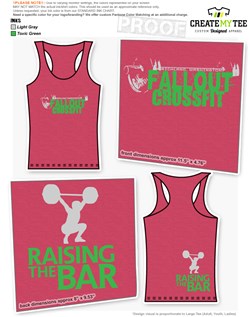 Sweatshirts – J. America Vintage Marled French Terry Hooded Pullover, in Vintage Denim
$45.00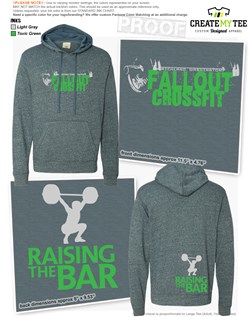 Youth T-Shirt – Next Level Youth Short-sleeve Fine Jersey Crew, in Midnight Navy
$20.00